Vision
Through grass-roots action the Australasian Students' Surgical Association will unite and inspire the next generation of surgical leaders who will improve working culture and surgical care in our community and beyond.
Mission
Through leadership, advocacy and engagement, the  Australasian Students' Surgical Association (ASSA) aspires to foster a sense of community in the student surgical space, connecting surgical societies across Australia and New Zealand and empowering them to best support their student catchment.
What is ASSA?
The Australasian Student's Surgical Association (ASSA) is a not-for-profit association dedicated to representing the student surgical societies across Australia and New Zealand. As a public company limited by guarantee, ASSA functions to provide medical students across the region with outstanding opportunities in surgical education and professional development, in order to enhance general surgical skills and relevant surgical knowledge.
Currently, Australasia's surgical workforce is in a challenging state. With our increasingly aging population, surgical services will need to increase by 56% in the next 15 years to meet demand (1) despite already working at maximum capacity. Furthermore, access to surgical services in rural and remote communities remains poor and the training and retention of surgeons practicing rurally is an ongoing problem for workforce planning (1). These matters are only compounded by the declining number of students intending to pursue surgical careers, whether due to perceived poor work-life balance or barriers caused by gender discrimination.
These issues among others have instigated the establishment of student surgical societies in medical schools around Australasia. Not only do these surgical societies provide education and information resources to students and professionals wanting essential surgical knowledge and skills, but also provide them with networking and leadership opportunities that leave them inspired to improve the surgical workforce for future generations.
The surgical societies of Australia and New Zealand cater to a student base of 20,000, and multiple individual societies now have membership numbers of over 1000. It is these larger societies, such as at the University of Sydney, University of Adelaide and Griffith University, that require a means to share their experience and success with newly developing surgical societies, ensuring that access to surgical teaching and events is available for all students across Australasia.
ASSA is the network that connects these surgical societies. It not only promotes information sharing and innovation, but also provides them with strong leadership and representation. ASSA provides a sense of community for surgical societies across Australia and New Zealand, ensuring that they remain supported in their local functioning, and inviting students to participate in its annual Conference, Leadership Symposium and Skills Competition.
In its fourth year of running, ASSA's peak event, the Australasian Students' Surgical Conference (ASSC) forms the ideal opportunity for these surgically orientated students to meet like-minded individuals and share in their passion for surgical excellence, research and innovation. This promotion of an interest in surgery is not only important for encouraging students to pursue surgical careers, but also ensures that essential surgical knowledge and skills are developed in all medical students no matter their career directions.
As it assists each surgical society to achieve their objectives, ASSA remains committed to uniting and inspiring the next generation of surgical leaders to face the challenges of surgical care in the future.
JIM WANG
PRESIDENT
Introducing the President of the Australasian Students' Surgical Association (ASSA), Jim Wang (@hs_jim), who is from Taiwan and going into his 6th & final year of medicine at The University of Auckland.
Jim is fascinated by the technical, problem-solving aspect of surgery and for this creativity to palpably manifest in improved outcomes for patients and their families is endlessly inspiring. Though tucked away in New Zealand, Jim has been involved with ASSA for a number of years, previously the Academic Officer in 2017-2018 and more recently, Academic Convenor for the 2019 International Surgical Students' Conference (ISSC).
He envisions ASSA to consolidate its profile over the coming year, advocate for equity with/within surgery and provide students with meaningful opportunities in emerging fields such as collaborative research. Jim is personally committed to a more supportive culture in surgery, one that educates by empowerment, does not discriminate and is free of unproductive exclusivity & elitism.
Jim is excited to work alongside our incredibly motivated and capable team as well as all 25 surgical societies to best support medical students across Australia and New Zealand.
WASIM AWAL
VICE-PRESIDENT EXTERNAL
Wasim is ASSA's Vice President External and a final year medical student at Griffith University, Gold Coast.
His first surgical experience was filming hand and wrist surgeries in early medical school and has since developed an interest in all things bones and drills. He is an avid researcher having presented his work nationally and internationally, and believes that everyone should be pursuing research that can bring meaningful change to patient outcomes. He is also passionate about bringing surgical experiences to other medical students and served as the Surgical Interest Association's (SURGIA's) 2019 President. In his free time, Wasim likes making films and was a wedding videographer in a past life (@awsimvisuals).
As VPE, Wasim is committed to connecting ASSA to surgical societies across Australia and New Zealand. Having come from a leadership position in his own surgical society, he understands the importance that collaboration and support can have on societies and their students. The next major step for this vision will be with Leadership Day in February next year so keep your eyes peeled and follow ASSA on social media to keep updated!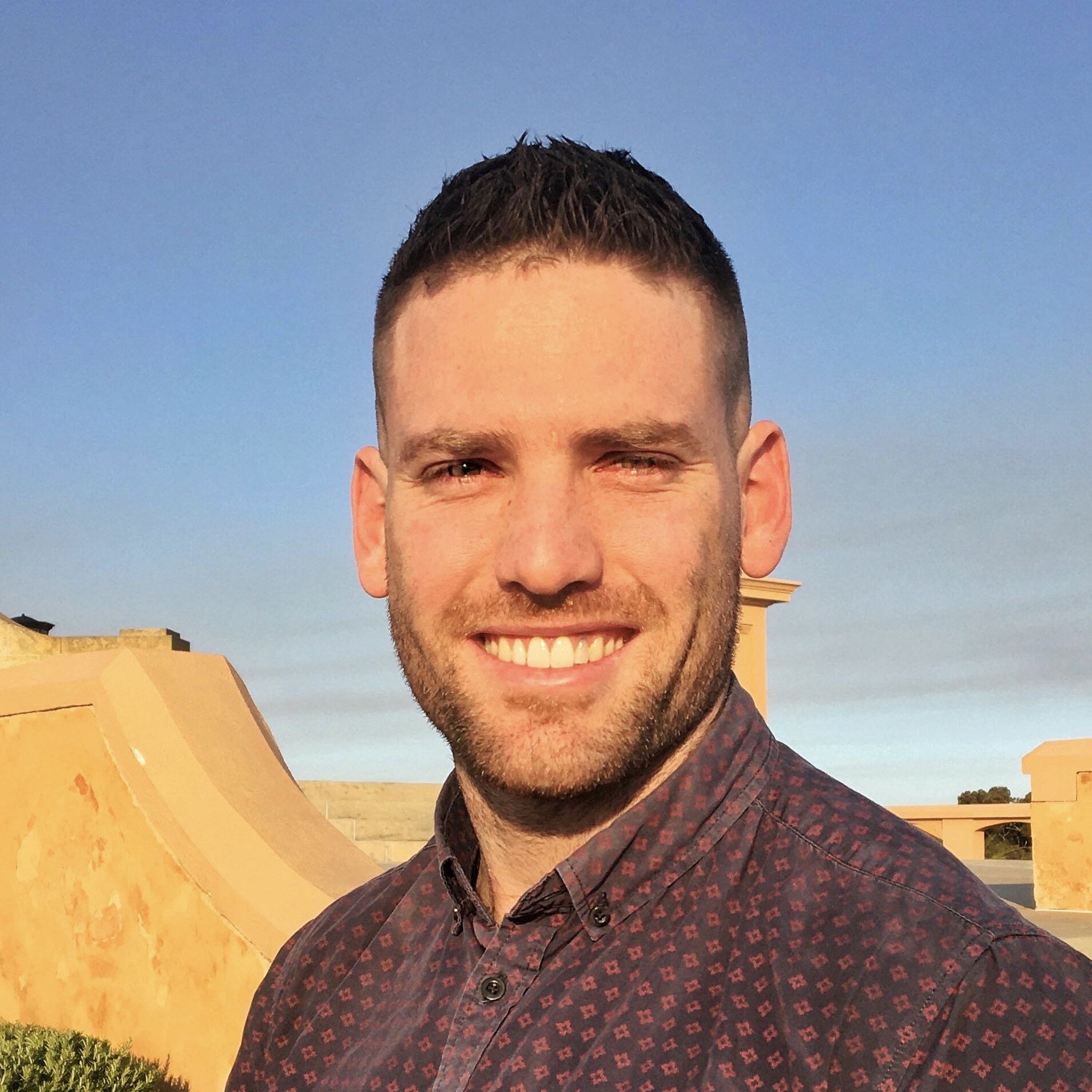 KYLE RAUBENHEIMER
VICE-PRESIDENT INTERNAL
Kyle is a final year at the University of Notre Dame in Fremantle and the ASSA's Vice-President Internal for 2020. Kyle has special interests in collaborative research, trauma surgery, and global surgery.
Born and raised in South Africa, Kyle was drawn to collaborative research as a way in which to contribute to the surgical body of knowledge. Kyle has helped develop the STRIVE WA and TASMAN research collaboratives in Australia both of which have strong international links.
Kyle is looking forward to an exciting 2020 with the superstar ASSA team. The year of 2020 is set to be a cracker for collaborative research in Australia and ASSA is working hard to create opportunities for surgically-inclined medical students to develop audit skills and participate in high-quality, international audits. Watch this space!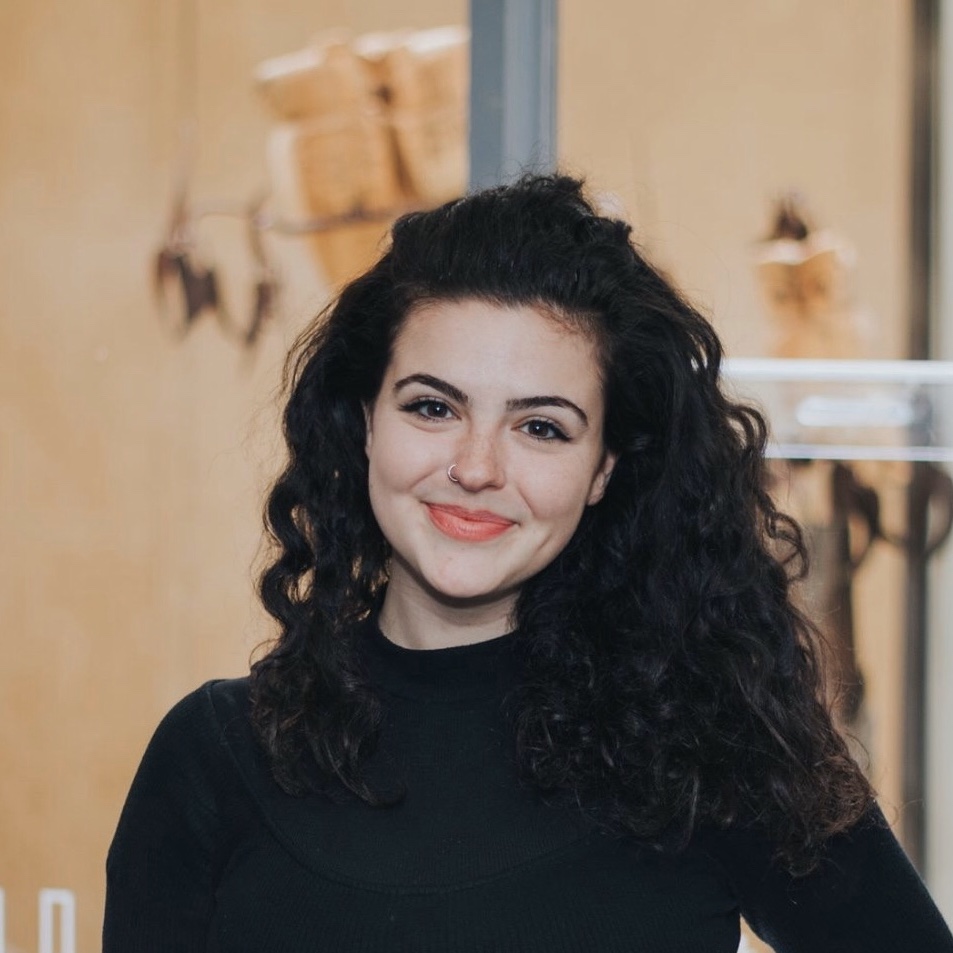 ROBERTA SIDOTI
SECRETARY
Roberta is the Australasian Students' Surgical Association's Secretary. Roberta is from Italy, and is currently studying at Monash University. She is currently a 4th year student, and one day aspires to be a Trauma Surgeon and hopes to be involved in Disaster Relief. She has a special interest in Global Health and is particularly passionate about improving Sustainability within the Healthcare sector, especially in Surgery.
Roberta found that attending the 2019 International Students Surgical Conference was the most incredible experience, way beyond expectations. From networking with renowned surgeons and like-minded people, to practicing surgical skills she had never learnt before, she walked out ISSC 2019 feeling incredibly inspired and decided to join the ASSA Committee to make sure more students with a passion for surgery could feel as empowered as she did.
LAURE MANSOUR
TREASURER
Laure is the Australasian Students' Surgical Association's Treasurer. Laure is a fourth year medical student at the University of Adelaide. She is originally from Lebanon and has seen her interest in General Surgery grow over the years through shadowing various doctors in Beirut. She is very passionate about promoting Women in Surgery, Collaborative Research and Global Surgery.
She has been very involved in her local surgical society, the AUSS, organising and participating in several workshops like the Bowel Anastomosis Night. She is looking forward to changing her focus next year: promoting collaborative research through her role as AUSS Research Officer.
She also had the amazing opportunity to attend both the annual Leadership Day and ISSC where she met many of the current and past ASSA members. She is very enthusiastic about sharing her passion for surgery with fellow medical students next year through her involvement with ASSA and working with an amazing team of creative minds!
Bahjat was the Communications Officer for the Australasian Students' Surgical Conference in 2018 and has been involved in his local surgical society.
In addition to surgery, Bahjat is passionate about social justice and Indigenous health and wants to further explore the relationship between the three. He is excited to get other medical students, especially at ANU, more interested and involved in surgery.
VENESA SIRIBADDANA
EVENTS OFFICER
Venesa is the Australasian Students' Surgical Association's Events Officer. Venesa is from Sri Lanka and is currently studying at University of Newcastle. She is currently a second year student and one day aspires to be a neurosurgeon.
Venesa had the opportunity in 2019 to shadow a rural general practitioner and work in a rural emergency department. This experience has further inspired her passion for rural surgery and surgical equity in Australia and worldwide.
Venesa attended the ASSA Leadership and Research Day in 2019. It was an incredible opportunity to meet like minded students, gain a deeper understanding of leadership in surgery and further develop research skills. Venesa is really looking forward to organising and meeting everyone at the ASSA's Leadership Day next year!
KELLY ONG
ACADEMIC OFFICER
Kelly is ASSA's Academic Officer! She is in her 3rd year at the University of Melbourne. Kelly is from Brunei and Australia has been her home since her arrival 5 years ago for her undergraduate degree. Her current interest lies in General Surgery.
Kelly has always been curious to explore other countries' healthcare systems and how technology advancement can influence surgical techniques. During this summer break, Kelly had just completed an elective placement in the Department of Neurosurgery in Tokyo. There, she had the opportunity to participate and witnessed emergency surgeries such as epidural hematoma evacuation and endovascular clipping of aneurysm.
Exciting year lies ahead for ASSA with the Leadership Weekend and Australasian Student Surgical Conference Melbourne 2020. As your Academic Officer, she looks forward to making resources and collaborative research opportunities more accessible for surgically minded students. She is also working to make sure medical students are well-informed on any surgical conferences, events and workshops.
ELISA TRAN
PROMOTIONS OFFICER
Elisa is the ASSA Promotions Officer and a 3rd year medical student at Griffith University.
The highlights of her medical school journey thus far have been learning and teaching anatomy, as well as practising surgical skills and helping students in the workshops held by Griffith's Surgical Interest Association (Surgia). Another highlight was ISSC last year, which featured incredible speakers, interactive surgical skills sessions, and networking opportunities.
Elisa is drawn to surgery because it combines art, science and technology with the care of people. The operating theatre feels like another world in which time moves more quickly; and there is often an immediate result which provides instant gratification.
She looks forward to being involved in ASSA's mission to empower the future surgical workforce. Remember to also follow ASSA's Facebook (anzsurgsoc) and Twitter (anzsurgsocs) to stay updated on surgical opportunities!
AUDILIA SUJANA
POLICY OFFICER
Audilia is ASSA's new Policy Officer and an incoming MD3 at the University of Melbourne. She's loved being involved in surgical student societies, having acted as the Education Officer for the Western SSSM and the Logistics Officer at ISSC.
As Policy Officer, she hopes to establish a policy base from which ASSA can advocate and stand for students interested in surgery. As ASSA currently has no existing internal or external policies, it'll be exciting to create a foundation for policies that the ASSA team of 2020 and future years can use.
DANNY DENG
SPONSORSHIP OFFICER
Danny is the Australasian Students' Surgical Assosciation's sponsorship director. He is going into his 2nd year of medicine at the University of Sydney.
Danny has had the opportunity to shadow surgeons across multiple disciplines in Plastics, ENT and Orthopaedics, sparking his interest to pursue a future career in surgery. He is also passionate about improving surgical education in medical schools and building a more diverse and inclusive culture in surgery.
In 2020, Danny is looking forward to sharing his passion for surgery and surgical education with as many students as possible.
JELLE VAN DER HAVE
IT OFFICER
Jelle is the Australasian Students' Surgical Association's IT Officer and a 6th and final year medical student at the University of Auckland.
He is looking forward to a challenging and rewarding career in surgery. As a surgeon he will be working at the cutting edge of science and technology pushing the envelope of modern medicine forward to improve health outcomes for everyone. He has a passion for orthopaedic surgery and is interested in how technology and AI can be harnessed to improve surgical techniques and outcomes.
As IT Officer Jelle hopes to enhance the ASSA's online presence and improve the functionality of the website to increase its value to surgical societies and students interested in surgery.
DAVINA DAUDU
GLOBAL SURGERY CO-CHAIR
Davina is one of the Australasian Students' Surgical Association's Global Surgery Co-Chairs. Davina is an incoming MD3 at The University of Western Australia, and her current medical interests include vascular surgery, public/global health and health policy.
Davina didn't expect to love her vascular surgery placement as much as she did, but can't stop raving about the beauty of vascular anastomoses and the balloon angioplasties, iliofemoral bypass and femoral endarterectomy she scrubbed into over the course of her rotation! She also enjoyed the variety of procedures and environments that vascular surgeons get to work in day-to-day, from the ward to clinic, cath lab and the operating theatre.
ISSC 2019 was one of the highlights of her medical degree, and she is looking forward to networking with more like minded students, engaging with inspiring speakers and learning fun surgical skills at ASSC 2020 @surgconference. As ASSA Global Surgery Co-Chair, she is excited to be working with Hamish to connect Australasian students who are interested in global surgery and health equity with education and advocacy opportunities in the dynamic field.
HAMISH NEWMAN
GLOBAL SURGERY CO-CHAIR
Hamish is one of the Australasian Students' Surgical Association's Global Surgery co-chairs. He is from Perth, and is currently studying at the University of Western Australia. He is currently in his final year of medical school, and one day aspires to be a neurosurgeon.
Hamish has had the opportunity to shadow, and scrub in with neurosurgeons from around the world including Perth, Vancouver and Kathmandu. He looks forward to building on that experience.
As president of the UWA Surgical Society, Hamish has had an opportunity to be involved in the workings of ASSA from a surgical society level. He looks forward to being able to convert student interest in the topic of global surgery into outcomes.
JOSH WALT
SOCIAL MEDIA MANAGER
Josh is the Australasian Students' Surgical Association's social media manager. Josh is from Canada, who has come to study medicine at The University of Melbourne. He is currently a first year medical student, and one day aspires to be an Orthopaedic surgeon.
Josh attended the 2019 International Student Surgical Conference. As an international student, he found it an amazing opportunity to network with like minded students around Australasia, and it gave him the opportunity to learn and develop new surgical skills (i.e. drill burr holes, perineal repair, and abdominal aortic aneurysm repair). Next year he is looking forward to getting involved in more of ASSA's events like The Australasian Golden Scalpel Games, Leadership Weekend, and the Australasian Student Surgical Conference 2020.
LACHLAN ARTHUR
GLOBAL SURGERY RESEARCH OFFICER
Lachlan is the Australasian Students' Surgical Association's Global Surgery Research Officer. He is a second year Doctor of Medicine and Surgery student at the Australian National University and is aiming to eventually specialise in plastic and reconstructive surgery. Alongside a career in surgery, he plans to contribute to research and policy that makes surgery more accessible and affordable to everyone regardless of whether they live in a big city, rural & remote Australia or developing parts of the world.
As the Global Surgery Research Officer, he will be leading a research project that will evaluate the perceptions of global surgery among students at medical schools across Australia and New Zealand. Through his role, Lachlan also looks forward to supporting the ASSA Global Surgery Co-Chairs, Davina and Hamish, in providing medical students more opportunities to be involved with global surgery and advocating for surgery to play a greater role in the global health curricula in medical schools throughout Australia and New Zealand.
JACK GERRARD
ASSC CONVENOR
Jack Gerrard is the Convenor of the 2020 Australasian Students' Surgical Conference. Jack is entering his fifth and final year of study at Monash University this year. Throughout medical school, Jack has always enjoyed his surgical rotations and finds the ability to combine procedural skills with technological innovations in surgery fascinating. In recent years, Jack has become increasingly involved with his student surgical society, MUSIG, as well as becoming a committee member of last year's International Students Surgical Conference (ISSC) as the Victorian Student Engagement Officer.
Jack recently had the opportunity to attend an exchange at Harvard Medical School within the Department of Surgery. Spending the majority of his time at the world-renowned Boston Children's Hospital, Jack gained a huge appreciation of the importance of excellent bedside manner as well as the complex struggles that other international healthcare systems face. Placed within the Longwood medical district of Boston, Jack was inspired by the incredible medical innovation and research that is currently occurring in the areas of biotechnology, AI and medical informatics. Jack is looking forward to taking everything that he learnt from his time in the USA and applying these learnings to his future career.
Most importantly, Jack is passionate about assisting students explore surgery as a future career option and he deeply believes in the importance of all health professionals finding work & life balance. Jack is enjoying working together with the entire ASSC 2020 Committee and he cannot wait to see the amazing conference that comes together on the 8-10 May.
Follow @surgconference for more updates on the upcoming conference!
MADELEINE TSE
ASSC DEPUTY CONVENOR
Madeleine (Maddi) Tse is one of the Deputy Convenors for the Australasian Students' Surgical Conference. She has completed her fourth year at Monash University and will be undertaking a Bachelor of Medical Science (Honours) in 2020. Throughout medical school, she has developed a keen interest for student advocacy and medical education through her various roles with the Monash University Medical Students' Society (MUMUS) and will be the MUMUS Vice President (Academic) this year. She is currently most interested in general and trauma surgery after spending almost every waking moment in theatre during third year.
After attending the ASSC 2018 and ISSC 2019, as well as countless surgical society events, Maddi felt that it was about time to give back and hopes to share her passion for surgery and inspire other students through creating an incredible conference experience with the ASSC 2020 team.
UPULI KOMMALA
ASSC DEPUTY CONVENOR
Upuli is one of the Deputy Convenors for the 2020 Australasian Students' Surgical Conference. Upuli has just completed her fourth year at Monash University. During her four years at Monash, she has been involved in the Monash University Surgical Interest Group (@watchmusig) and in 2020 she will be MUSIG's Co-Chair. Upuli is currently most interested in plastic surgery with a particular interest in reconstructive burn surgery.
With a passion for surgical education and surgical skills training, Upuli has organised many workshops, seminars and panels throughout her years in MUSIG and hopes that this experience will help in creating an incredible conference next year. She is enjoying working with fellow Monash medical students Jack Gerrard and Madeleine Tse in organising ASSC 2020 and is looking forward to forming a team with students from all over Australia and New Zealand.
History
Until 2015, ASSA existed as a sub-committee of the Australian Medical Student Association (AMSA) and was known as the Surgical Interest Network (SurgIN). During the last few years of SurgIN there was a rapid growth in the surgical societies across Australia and New Zealand at both universities and clinical schools, and the need for a strong representative body became critical for their progress.
In March of 2015, with the support of the (then) 27 surgical societies, the elected Chair of SurgIN put forward the motion to remove SurgIN as a subcommittee of AMSA, in order to enable the formation of a new surgical network covering Australia and New Zealand. This motion was approved unanimously by the AMSA representative council and the decision has since been ratified by the AMSA Board and a Memorandum of Understanding drafted to promote ongoing collegiality between the groups.
The 2019/2020 ASSA Executive has a strong focus on maintaining – and building upon – the mission, vision and objectives of the organisation. This executive now comprises of a strong corporate structure that has established itself as a public company limited by guarantee with ASIC. With the success of the Australasian Students' Surgical Conference (ASSC), ASSA Leadership Day, Australasian Golden Scalpel GamesⓇ, among other initiatives, ASSA aims to further make surgical opportunities accessible for medical students across the continent.
Objectives
Foster interest in the surgical profession and its required foundation in anatomy and basic surgical skills.
Act as an information resource for members who are interested in surgery.
Provide awareness of entry requirements, including the expected competencies, which are required in order to be selected for the Surgical Education and Training program.
Link members with the surgical profession, through hospital exposure and networking opportunities with surgeons.
Provide information and networking opportunities for related career paths, including obstetrics and gynaecology, anaesthetics, global surgery and academic surgery.
Facilitate access into the surgical profession for under-represented groups, such as female and indigenous students.
Promote participation in research in the context of a core requirement of entry into surgical training as well as more macroscopic issues such as access to safe surgery and anaesthesia in low & middle income countries.
Foster student participation in research and provide opportunities for members to further develop these skills.
Develop extra-surgical skills in members, such as in professionalism and leadership.
Function as a health advocate in the local and global community, by fostering strong public support and health literacy, as well as supporting surgically orientated charities.